Geleikaars is een van vervaardigde kaars, welke werkwijze is: voeg in elke 100 ml vloeibare paraffine 4, 12 g thermoplastisch styreen-butadieenrubber toe, gemaakt van 30, 70 met butadieenstyreen. Na stollen cellofaan tape vormlichaam, kan irrigeren in een andere vorm van transparant glas, dimensionale met de naam jelly candle.
Geleikaars kunnen ook allerlei ornamenten en een verscheidenheid aan kleuren bevatten, zoals bloemen, grassen, insecten, vissen, schelpen, steentjes en kleine dieren, enz., Dus het kan in veel levensechte was worden gemaakt, geleikaars hebben de soorten ambachtelijke kaarspatronen aanzienlijk uitgebreid.
Geleikaars kunnen volledig worden verbrand, geen rook tijdens verbranding, verbrandingsproces en sterft zonder eigenaardige geur. Jelly-kaarsen zullen naar verwachting in de toekomst een van de hoofdvariëteiten van de kaarsenmarkt blijven.
1. Naam: Kaarsen / Theelichtkaarsen / paraffinekaarsen
2.
Standaard: Sterke weerstand voor hoge temperatuur, niet-gebogen, rookloos, zonder druppel
3.
Certificering: BV, CE, SGS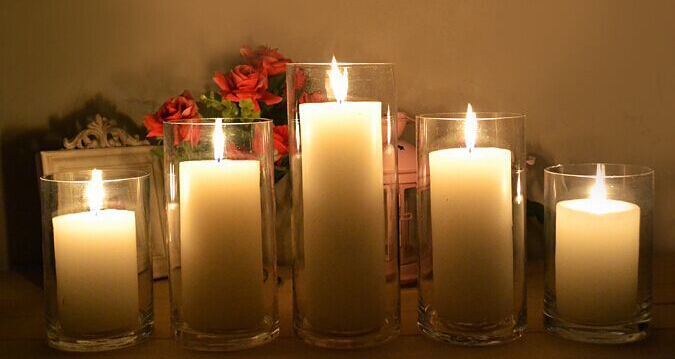 Packing Details : shrink, polybag , box , craft paper , color paper package for candles
If you have any needs, please feel free to contact us, hebei gemmy imp.&exp.co.,ltd will serve you the first time.
Huishouden Kaarsen Pijler Kaars Theelicht Kaarsen Kerk Kaarsen Kaarskaarsen Glas Kaarsen
Verjaardag kaarsen Pvc Placemat
Product Categorie : Glazen kaarsen